As an international family, one of our family values is raise our son to be a citizen of the world. We want him to see the world and appreciate all the creative diversity it contains. One of the ways we hope to develop this love of culture is to host exchange students. Neither Niels or I were able to participate in an exchange program when we were in high school, but we are blessed to have the room to share our home with someone now. I'm definitely a little nervous about it, but we've done some research, and I think it's good to stretch outside of our comfort zone.
We decided to go with
CIEE
, based on a few recommendations of friends. After filling out some paperwork and submitting photos of ourselves and our home (this blog helped!), the next step is our home visit, which is scheduled for next week.
One of the basic requirements of the program is that the student has a bedroom. We are interested in a teen girl, so clearly she will not be sharing a room with preschool boy. So D gave up his playroom so we could turn it into this:
I so wish I had a full "before" picture. Imagine a thousand little Legos exploded everwhere. Throw in some trains, some cars, a play kitchen and a full Noah's ark of stuffed animals and you've got the general idea.
We decided to reuse the guest room bedding from our former guest room. The new room has very large windows looking out the front of the house, and there's a street light that shines into the room at night. Curtains were a priority. I used
Sherwin Williams color visualizer
with a picture of the old room to decide on a curtain color to go with the Dovetail gray paint.
The black seemed too dark. The white seemed too sheer. The green seemed just right.
I considered two curtains:
Option A (on the left) is the
more practical choice
, as it is an Eclipse thermal curtain, which blocks more light and heat loss. Option B is the
Mondrian Juvi panel
from Victoria Classics. Option A would have been better for energy efficiency, but in this case we went for pretty. I just don't care for the top of the curtain.
I (mostly) cleaned up the room before Niels came home because I needed his manpower to hang the curtains.
These curtains are attempting to cover a huge window. I prefer the curtain to graze the floor, but neither curtain in the right color was long enough (these are 84" long).
Most of the time the curtain will be open anyway. (See the street light there?)
Making sure the colors work together as we played around with bed arrangement.
We put the bed to the right. Well, the headboard, frame, boxspring, and bedding. We're still on the lookout for a mattress. You can see the Parisian themed artwork still to be hung to the left of the bed.
We did hang this canvas art. Seems fitting for someone on an international adventure.
Plenty of light in the room this morning.
We'll be hitting the garage sales and/or Ikea this summer to get a nightstand and lamp. We're looking for something like
this:
Target Stick Lamp in Green.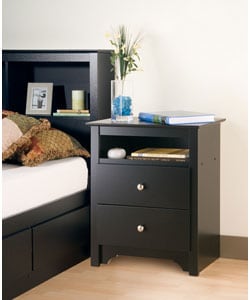 We have a desk and bookshelf that we can bring up as soon as we get Niels' new office furniture. I hope our soon-to-be-sort-of-adopted daughter likes it as much as we do!
Print this post