Yesterday morning I took a bunch of photos of our bedroom. We have a housekeeper who comes every other week to clean the bathrooms, kitchen, and floors. (Yes, I am capable of cleaning my own house, but living with a brain injury means I have less energy each day. It is worth it to us to use my limited energy enjoying time with my family, cooking, exercising, and doing fun projects that also keep my brain sharp-ish rather than cleaning). That said, Kim was here on Friday, and on Saturday morning, our room was so pretty, I decided it was time to post the reveal.
nearly
finished. We've been looking off and on for the last, um, 5.5 years for one, but we didn't really want to spend hundreds of dollars for a headboard, even though that seems to be the going rate for a king size padded leather one.
So, yesterday, I was out running some errands and low and behold, I found this beauty for a song.
There's a teeny tiny scratch that you won't see because I won't point it out to you. But it was cause for the store to practically give it away! (I suspect the staff had a contest to see who could unload it that day!)
So, after re-taking the photos, I am ready for the reveal! Welcome to our master bedroom.
The color is Sherwin Williams Sensuous Gray. It's a nice soft grayish-plum. It's very serene. Just what we wanted in our bedroom.
You may notice that our bedroom is smaller that most in a home our size. We didn't want a or sitting area or owner's retreat. Our whole house is our retreat!
Behind each of our nightstands, Niels attached power strips to the wall. One little tweak we would make is to have our outlets installed under the windows instead of on the back wall between the windows. With the power strips we don't have to search for our plugs. My hubby is brilliant.
On the wall next to the We Do gallery, we put up some Ribba shelves to hold our wedding album and scrapbooks.
The tulips were held by the youngest attendant at our wedding, our goddaughter. (She was living in China at the time, so we kept the flowers for her). The heart was just a fun project I did with D one day. It serves as a place holder until I find something I love to go in the other silver frame like the one Bailey is in.
Craftiments
, who was kind enough to provide the background for free on her site.
I designed the other two, which you can save to your computer by right-clicking and saving to your computer.
And these We Do letters were on the cake table of our wedding. I love that we are still using our wedding decor almost six years later.
master bed and bath board
on
Pinterest
.
Linked to:
36th Avenue
*
52 Mantels
*
Better with Age
*
Crystal & Co
*
DIY Dreamer
*
DIY Showoff
*
Fluster Buster
*
House of Hepworths
*
Housewife How To's
*
Liz Marie
*
New Nostalgia
*
NY Melrose Family
*
Oh My Creative
*
Pursuit of a Functional Home
*
SNAP
*
Sumo's Sweet Stuff
*
Taylor House
*
Uncommon Designs
*
Will Cook for Smiles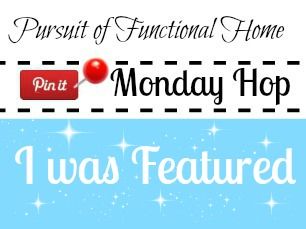 Print this post